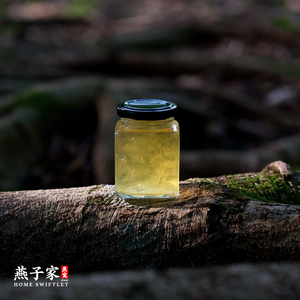 Home Swiftlet
Premium Honey Rock Sugar Bird's Nest
Regular price
$66.00
$0.00
Finest selection of bird's nest simmered to perfection with honey rock sugar. Simmered to perfection, the nutrition value of the bird's nest is retained. Rich in flavour and aroma, every taste is bound to leave you wanting for more.
No artificial preservatives, flavouring and colouring added. Carefully sterilised by heat to ensure the product is safe for consumption.
Suitable for everyone of all ages.
DETAILS:
Comes in 3 bottle set (150ml per bottle)
Best consumed immediately after opening or within 14 days under refrigeration
Ingredients: Honey Rock Sugar, Premium Home Swiftlet's Bird's Nest
OTHER INFORMATION:
Freshly stewed upon receiving your order to maintain freshness and quality.
Once payment received, your order will be delivered after 24 working hours (Working hrs : 8.30am - 5.30pm, Mon - Fri ). We will contact you to confirm the date and time for delivery.
For urgent requests, please contact our customer service.
Home Swiftlet is committed to bring the best quality bird's nest to you. All our bird's nests are ethically harvested and meticulously hand cleaned by our skilled workers to ensure they are free of impurities. There is no bleaching, artificial colouring, artificial flavouring or usage of chemicals involved. As such, the original flavours and nutrients of the bird's nests are retained.
For bulk purchases or customised orders, please kindly contact us for more information.
DO YOU KNOW: Honey rock sugar is a unique sugar in Malaysia. It clears liver heat, relieves cough and removes phlegm, and clears heat-toxin. It is also good for gastrointestinal system and enhance immunity.
---
More from this collection